At Villa Esplendora, we are proud to be introducing the "all-exclusive" plan for virtually nothing! More details on that in a moment…
Many of you have likely experienced the "all-inclusive" vacation experience. You know, the destination vacations with the "all-you-can eat/drink" packages? There are a lot of variations, but typically you get to sport the ever so fashionable plastic bracelet that denotes your particular class. One color bracelet for the cheap drink package, another for the premium package. For meals, everyone lines up at the buffet/feeding trough; or, for a fee, you can make reservations (subject to availability) at one of the real restaurants on the property.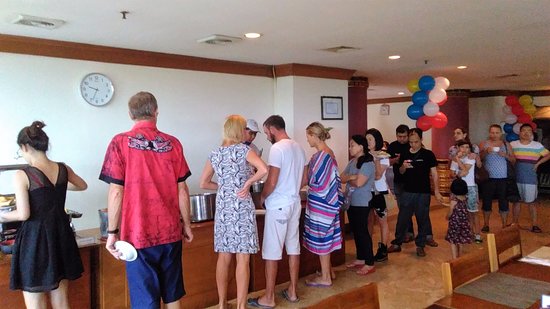 On the other hand, some of you may have tried your luck at the 5-star resort experience, where you blindly charged the nice meals, the premium drinks, and countless other amenities — only to have a shock to the system at check-out time. Can this bill be right? After a brief audit, you discover that it is exactly right.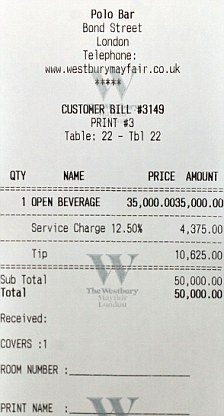 Introducing the "all-exclusive" plan at Villa Esplendora.
If you've worked hard, then you might be fortunate enough to have reached a point in life where you eat and drink the things you want when you're at home, so…why would you want to go on the cheap when you travel? At home, you're not lining up at the Golden Corral 7 nights a week, so why would you want to do that during you hard-earned vacation? (Note: Vacations of Splendor has no "beef" with Golden Corral. We just wouldn't want it every night, and especially not on vacation!)
Why not eat the things you want, drink the brands of beers, wines and spirits you like at a ridiculously low price or as I said above, for virtually nothing.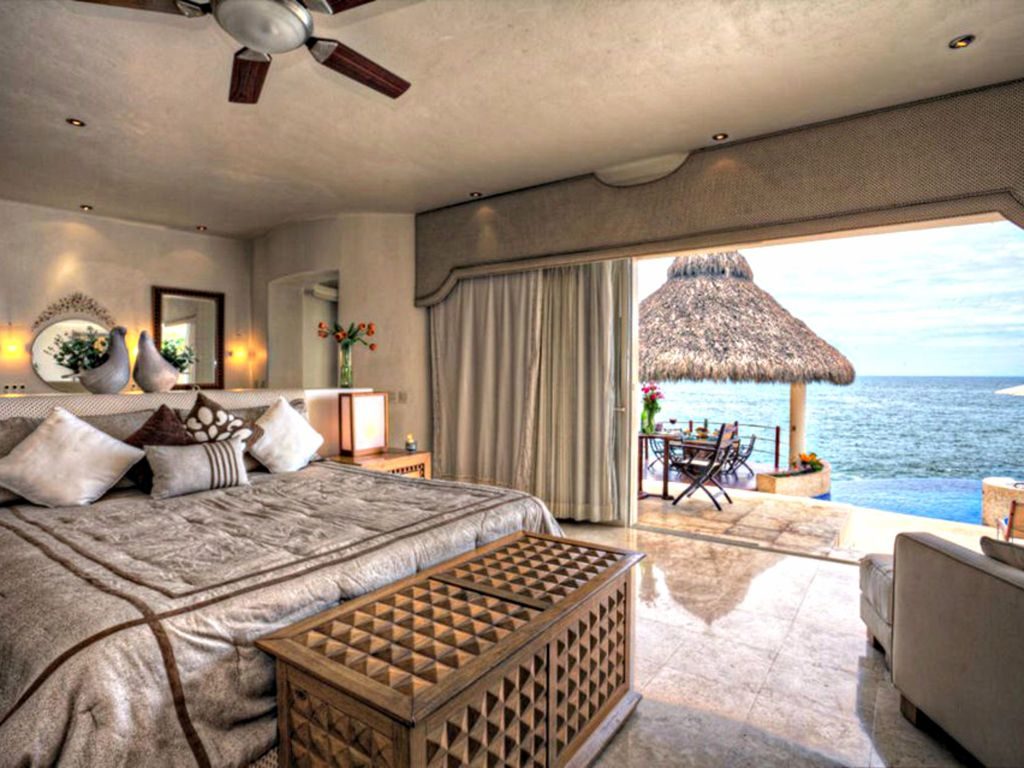 Here's how it works…
1. Meals: You tell us what you want. You feel like bacon-wrapped filet mignon, Lobster Thermidor, freshly caught mahi-mahi, or coconut shrimp? How about some BBQ ribs or traditional Mexican cuisine? Whatever it may be, rest assured that we'll go out and do the grocery shopping for you.
If you can't think of something, just ask Chef Danny, who has been with us for over 10 years. Danny is from a family of "cocineros" and makes nearly all things from scratch — including family recipes for sauces such as salsa, mango sauce, fresh guacamole, and more. (And yes, Danny can cook anything to fit any food sensitivity, be it vegetarian, vegan, gluten-free, nut-free, etc.)
But what about dessert? How does Spanish flan or key lime pie sound? For the Top Chef wannabes and "foodies" out there, feel free to jump right in and assist if you want to have some fun — of course, with a nice glass of wine within reaching distance.
Speaking of wine…
2. Drinks: You tell us what you want. You want a special type of whiskey, wine, IPA, or maybe some Mexican beers like Corona, Pacifico, or Negro Modela? Or maybe you just want vast quantities of Bud Light. Hey, no judgement here — you're in charge.
3. Post-Dinner: You do what like. Maybe you're in the mood for a Cuban cigar (yep, they're legal in Puerto Vallarta) after dinner out on the veranda or while relaxing in the large Jacuzzi. You relax, let us take care of the dishes.
The day before, we'll ask your group what everyone wants for breakfast and dinner. The next day, we'll stop by the grocery stores and the local meat or fish markets, and purchase all the items you've requested. The staff will keep the receipts and simply present them to you at the end of your stay at no markup — no food preparation or serving costs. So, you advance the staff some money for food and booze, and you can settle up later. At any point, feel free to check in with the staff to see where the balance stands.
Speaking of balances…
It sounds good, but what's the price tag?
Most groups average roughly $15-$25 USD per adult per day (it's even more economical for kids). That includes a full breakfast, lunch snack, and dinner. That also includes freshly made drinks served to you throughout the day at your request. If your group drinks minimal alcohol, you're going to have a difficult time spending the $15.
So, in other words, yes, virtually nothing!
How do I qualify?
You just have to book a reservation at Villa Esplendora!